Refer to the information for Problem 10-1A on pages 468–469.
Required
1. Record the transactions for January using a sales journal, page 73; a purchases journal, page 56; a cash receipts journal, page 38; a cash payments journal, page 45; and a general journal, page 100. Assume the periodic inventory method is used.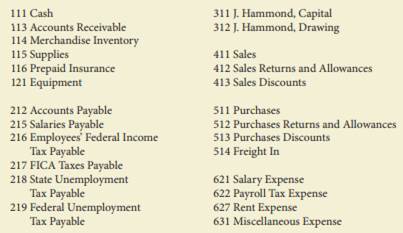 2. Post daily all entries involving customer accounts to the accounts receivable ledger.
3. Post daily all entries involving creditor accounts to the accounts payable ledger.
4. Post daily those entries involving the Other Accounts columns and the general journal to the general ledger. Write the owner's name in the Capital and Drawing accounts.
5. Add the columns of the special journals and prove the equality of the debit and credit totals on scratch paper.
6. Post the appropriate totals of the special journals to the general ledger.
7. Prepare a trial balance.
8. Prepare a schedule of accounts receivable and a schedule of accounts payable. Do the totals equal the balances of the related controlling accounts.